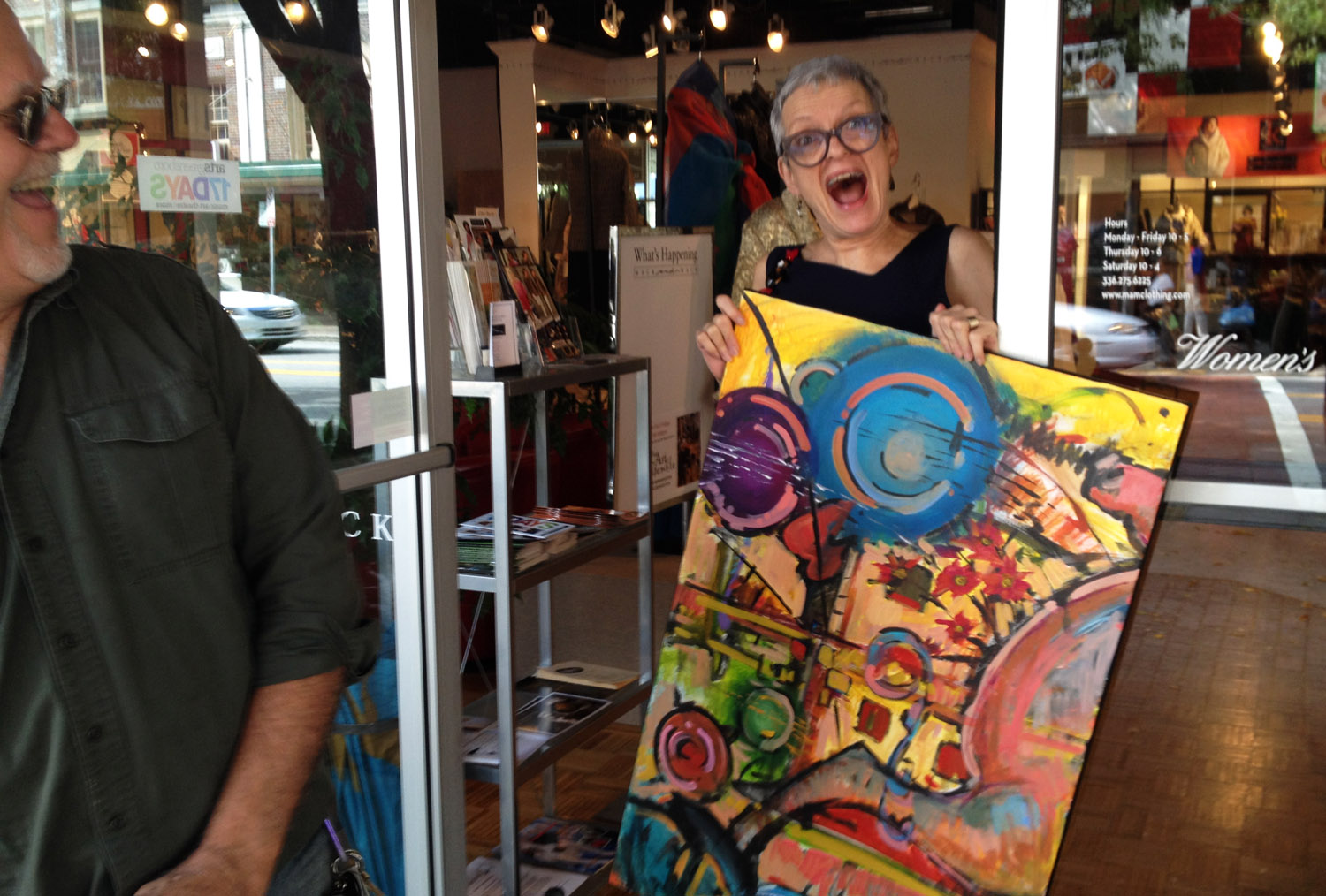 So we stopped by Mack & Mack on Thursday to drop off a surprise to Robin Davis.
We raffled off the 3 paintings that were created during our Canvas & Keys event, Sept 7, and Robin bought several for her favorite. After the drawing, we decided it would be fun to reveal the winners in various, surprising ways. So while the people who were there for the drawing know (maybe we'll tell you about that sometime, too!) know, you'll have to wait a little longer to hear about winners of number 2 & 3.
Thanks Robin, and thanks to everyone else who showed their support by buying a ticket or coming out to an event. And a special thanks to the whole team who came out and made the music and paintings to make this possible. Check them out and learn more about their art.
Stay tuned for more fun and games on the raffle front!