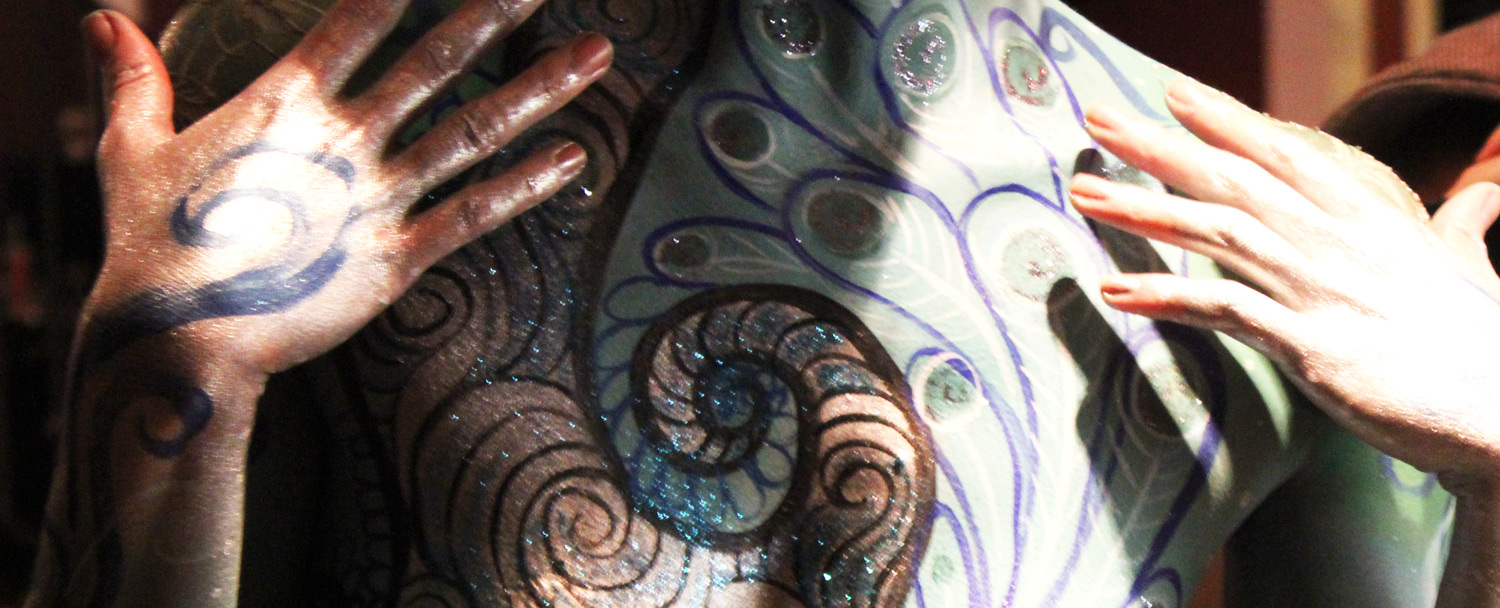 Every event we produce leaves us with incredible ranges of emotion, always punctuated by gratitude that we're able to work with such incredible artists. Last night's Brushes, Body & Beats is the latest chapter in this whirlwind of new experiences.

Never was an event more heavily documented, and the photos are all that will remain, in the end, since the music has stopped and if not yet, certainly soon the model will have to wash the paint off.
Our sincerest appreciation goes out to The Broken Parts featuring Matty Sheets, Ben Singer, Nathan Myers and their special guest Ed Whitfield, as well as fine artist Cheryl Ann Lispreu and her assistant Shae Daumer, and of course to our delightful, patient, resilient, stunning model Brittney Isopropyl. Finally, we will thank Amy and Tony of Corrupted Arts Studio, for being such incredible hosts.

We have so much more to share with you. For now, we hope you've enjoyed these initial highlights from the day and night.